Previously, I wrote about how my earrings were included in the advertisement for the create jewelry magazine. Well, I actually had 3 pieces accepted and published in this magazine!
The first were the earrings in the ad. They are my Daphne earrings and named after my daughter who actually helped me sort through my beads to look for beads and components that fit the inspiration. She found the bracelet links and I came up with the design.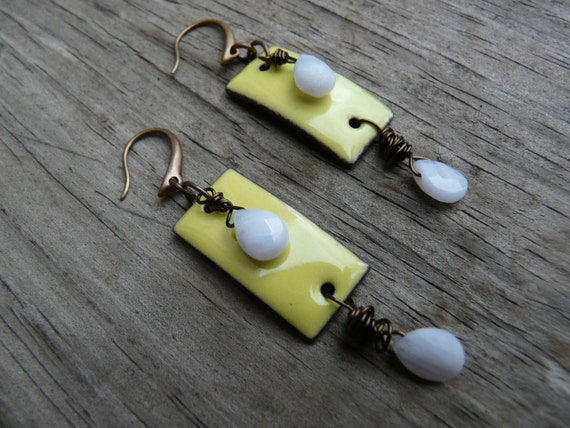 The second was a necklace. I had found the colors in these beads so pretty but in my organizing mind, I definitely liked the look of them in order. A graduated order of color. Greek ceramic washers separated with sterling silver plated washers make up the front of this necklace.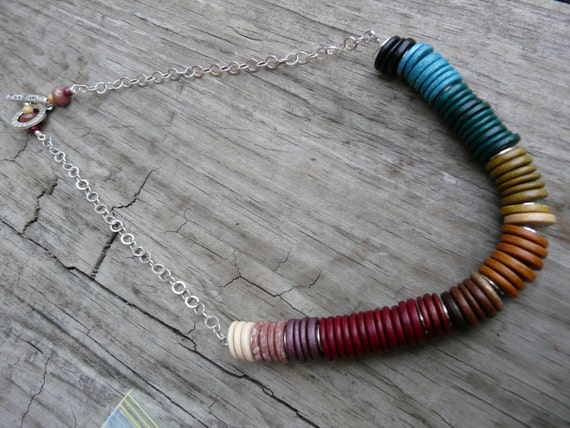 The third was another pair of earrings. I like these tiny O beads - they can add just a tiny bit of accent color to all sorts of designs. The small pendants are handmade ceramic beads by Gaea.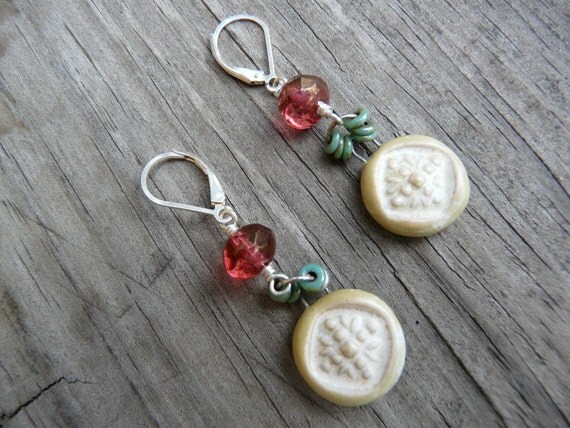 You can check them all out for sale on my Etsy site here:
Gems of Summer